At Intelligent Labs, we have 40 people from all over the world working daily on a mission to create the best supplements. We had a chat with some of them to find out just how much is the global COVID-19 pandemic changing our daily lives?
Let's find out!
Rus, CEO of Intelligent Labs
Madrid, Spain
The Spanish government announced a state of alarm over the weekend of 14th March, with the closure of all public areas, shops, hotel restaurants – everything other than supermarkets, pharmacies and medical centers. All Spanish residents are also to self-isolate, staying at home. The police are following this up by investigating anyone on the street and fining them.
I self-isolated before the order, so I haven't seen or spoken to a real person for about a week now. To keep sane I've been having daily calls with as many people as possible, colleagues, friends, acquaintances and even vendors!
I usually like to exercise, spending an hour or so each morning in the gym then again an hour walking each evening. Now I pace around the flat whilst doing bodyweight squats and press-ups. My step count is embarrassing, Fitbit has told me I've gone from 15,000 daily steps to 1,500 most days!
My focus has mostly moved to work, some days starting at 6 am, working for 10-12 hours. I'm trying to keep my work capped at 40 hours a week but with no distractions, and so much to do, discipline is tricky! As an escape, I've gone from playing no computer games to maybe 6 hours of Red Dead Redemption 2 online, each day. If I'm not working I'm playing! Riding a virtual horse across a lush green landscape with bright blue skies and clear lakes and streams is quite the contrast to the concrete view out of my window. Spirits are still high, I've 7 days worth of food in the freezer, then I will go outside again!
Antoni, Chief Business Developer at Intelligent Labs
Osaka, Japan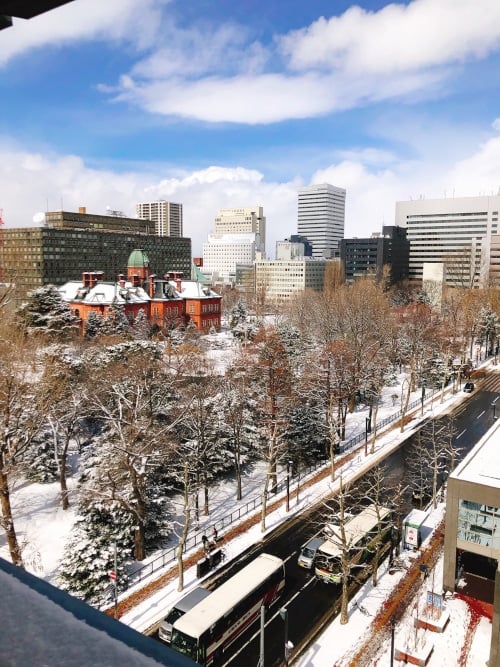 I just got back from a trip to Hokkaido, the north of Japan. I had an amazing time eating great food and skiing.
Osaka is the same. Shops are open, restaurants, friends meet up and go out. Just fewer people than usual. It seems that the government hasn't done much so far. They recently blocked a few flights from key areas (China/Korea/Parts of Europe) – but most people think they have done too little too late.
My life hasn't been affected too much. I go out a lot less than before, spend much more time at home and I am avoiding crowded places. Oh, and I hate wearing a mask but I do so when I am on the train or inside a building.
What's keeping me busy? I am enjoying working on Product Management here at Intelligent Labs + luckily I have YouTube & Netflix!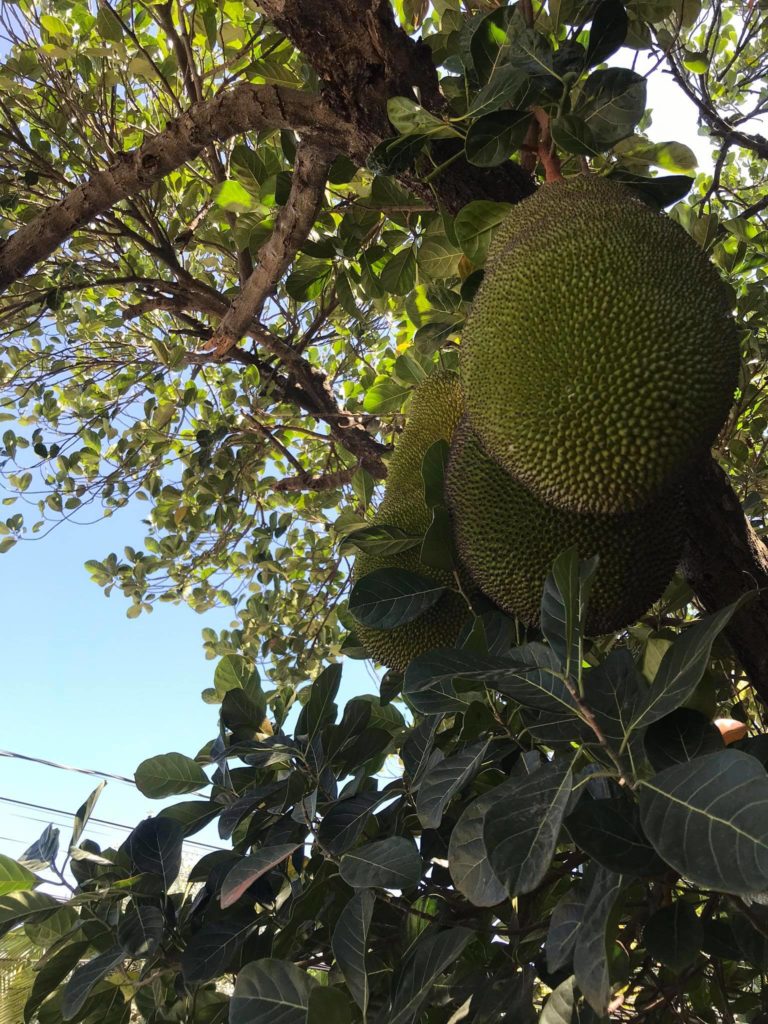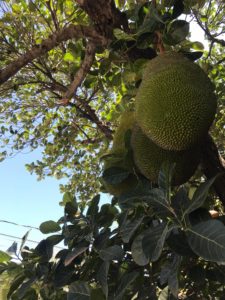 Katrina Sese, Customer Support Manager at Intelligent Labs
Las Piñas, Metro Manila, Philippines
The President of our country has declared an enhanced community quarantine of entire Luzon to help contain the spread of the COVID-19. Strict home quarantine has been implemented in all households and transportation has been suspended. The only open establishments are those that provide food and medicine. He also instructed the labor and social welfare departments to implement measures that would ease the burden of the lockdown on small business and wage workers. He is also urging businesses to release the mandatory 13th-month pay to their employees.
In all honesty, I can say that I'm not negatively affected by the quarantine which I am very thankful for. I'm really glad that I am a part of Intelligent Labs. I can work in the comfort of our own house. If anything else, the quarantine has made my life better in the sense that I was able to have more time with my eldest child, also because the school year has been cut short
I am now cooking again which I haven't done for quite some time. I was able to lessen our household expenses too! It's like we were brought back to the old days, life slowed down again… The feeling of always being in a rush went away <3
I have joined my Highschool Batchmates in SPCP who has initiated fundraising for Philippine Heart Center's medical supplies. It felt really good to help out in these trying times.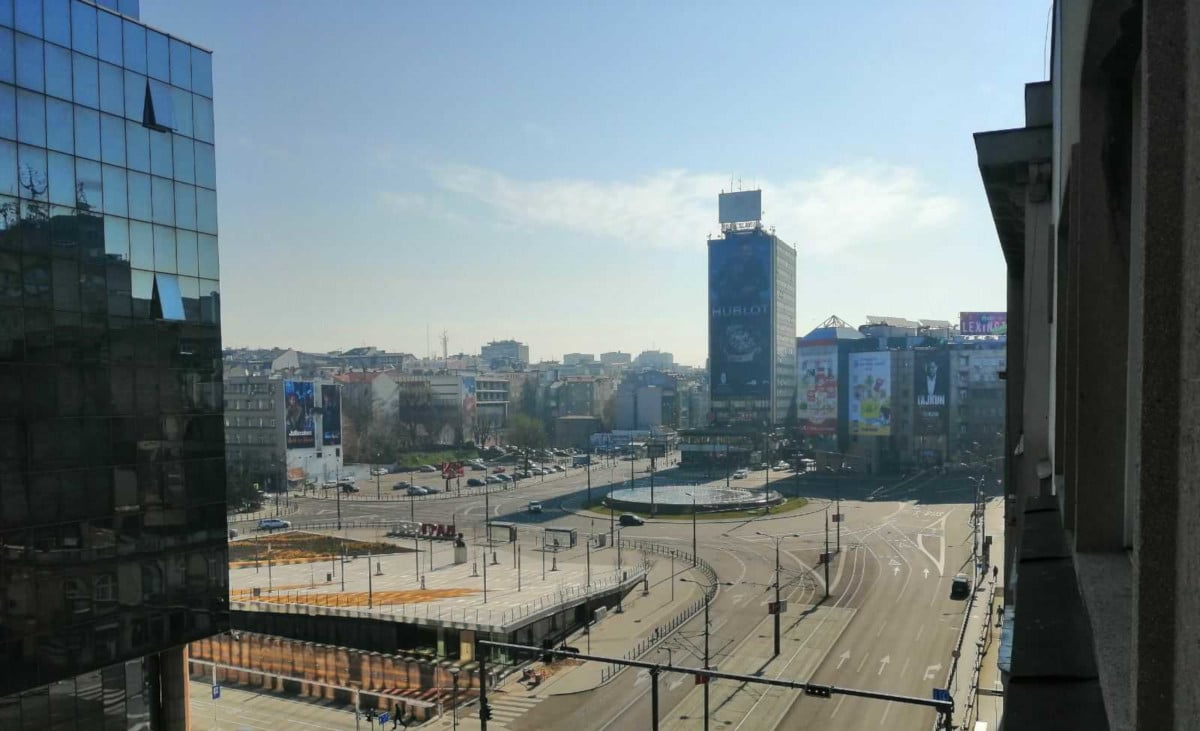 Lola, Marketing Manager at Intelligent Labs
Belgrade, Serbia
Serbian government declared a state of emergency and closed all borders for travelers. Our airports are closed too, and we have a curfew for all residents, with few exceptions, from 5:00 PM to 5:00 AM the next day. Elderly citizens (65+) are banned from leaving their homes. Help is provided for those older than 65, so volunteers will go grocery shopping, or even walk dogs for them. Our hospitals are almost always at full capacity, so everyone is doing their best to stay indoors and stay safe.
The thing I miss the most is seeing my friends, going out, and just socializing. I miss my normal routine and the urban city buzz. On the positive side, my husband and I do get to go out a couple of times a day to walk our dog. It's springtime in Belgrade, and nature is in full bloom. There are no cars in the streets, so air pollution fell rapidly.
I work from home, spend my time reading, and giggle every time someone sends me a funny TikTok video. It brings me comfort that everyone I love is safe, including all my coworkers, so I really hope that the pandemic will be over soon and that we can all learn something from it. I encourage everyone to stay indoors and make things easier for all our health workers who are fighting this battle for us.
Toni Monsales, Inventory Manager at Intelligent Labs
Lapulapu City, Cebu, Philippines
I live in a quiet neighborhood so the view outside my window is always empty and I haven't been out of the house since the community quarantine was implemented in our city.
Our local officials implemented some necessary measures to stop the virus from spreading. All shopping malls, schools, spas, gyms, restaurants, bars, airports, and seaports. We have this 24-hour curfew were minors (under 18 years old) and senior citizens (above 65 years old) are no longer allowed to go out except for emergency cases. Streets and markets are disinfected every night. Military and police were deployed to ensure that all these measures were followed.
Personally, this situation is quite overwhelming and stressful. I am very thankful that I have strong support from my family, friends, and work.
At home, we avoid too much exposure to the news. We talk about the current situation and how we feel about it, watch, or read the news for updates from government officials and health experts only just to stay on top of what's going on. We try to stick to our normal routine as much as possible except going outside. We stay in touch with our friends, share our hopes and jokes to get by and try to laugh and enjoy our time together. Laughter is the best medicine.
Marie, Amazon Specialist at Intelligent Labs
Philippines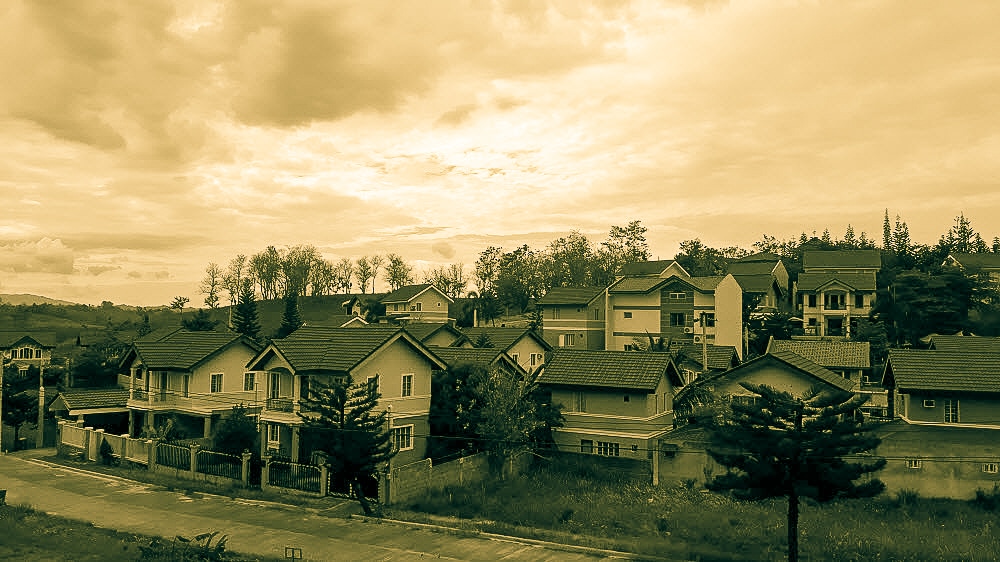 Like the rest of the world, the Philippines was hit with the Covid-19 virus. As of March 23, 2020, we have 462 confirmed cases, 606 Persons Under Investigation (PUI), 6,321 Persons Under Monitoring (PUM), 33 deaths, and 18 recoveries. Metro Manila in Luzon has the most number of Covid-19 cases. Our government has implemented a month-long enhanced community quarantine in Luzon. Other cities followed suit, some declared a state of calamity or went into their own version of lockdown.
Mass public transportation has been suspended, and only businesses that offer food, medicine, and gasoline are allowed to operate. The government has urged private companies to adopt a work-from-home arrangement.
The national government also urged agencies to allow a moratorium on lease rentals, and reprieve in utility bills. It also appealed to employers to release in advance the 13th-month pay to sustain the income loss during the quarantine period. At this time, it's a joint effort by the government and the community. It can't be done by the government alone. And it is during this time of crisis where we see all the extraordinary people rise up to the occasion. Padayon, Pilipinas!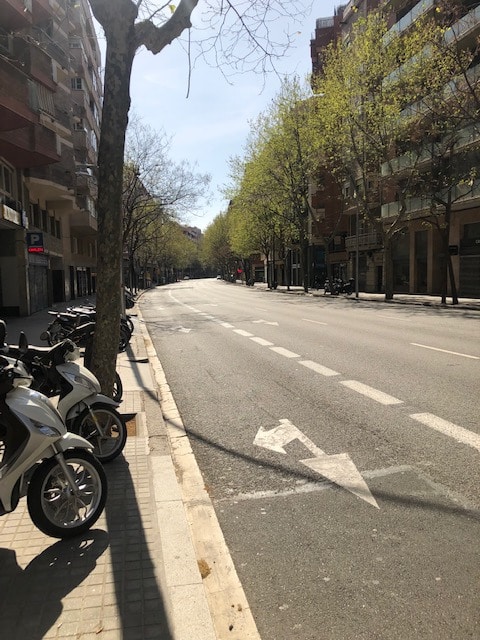 Tim Armstead, Email and Marketing Automation Manager at Intelligent Labs
Barcelona, Spain
This is one of the main roads outside our apartment. Usually incredibly busy and this was taken in rush hour! Barcelona implemented the lockdown 12 days ago. Fortunately just after my Birthday so we managed to go out that one night at least. The government is shipping in ventilators etc but unfortunately, now they have to prioritise with the limited resources they have and give ventilators to those aged under 45 first.- the implication for older people is obvious.
My wife and I remain upbeat as much as we can and keep to a routine.  Each night we go out onto the terrace to applaud the nurses and doctors here. It's quite a show of support from the local community.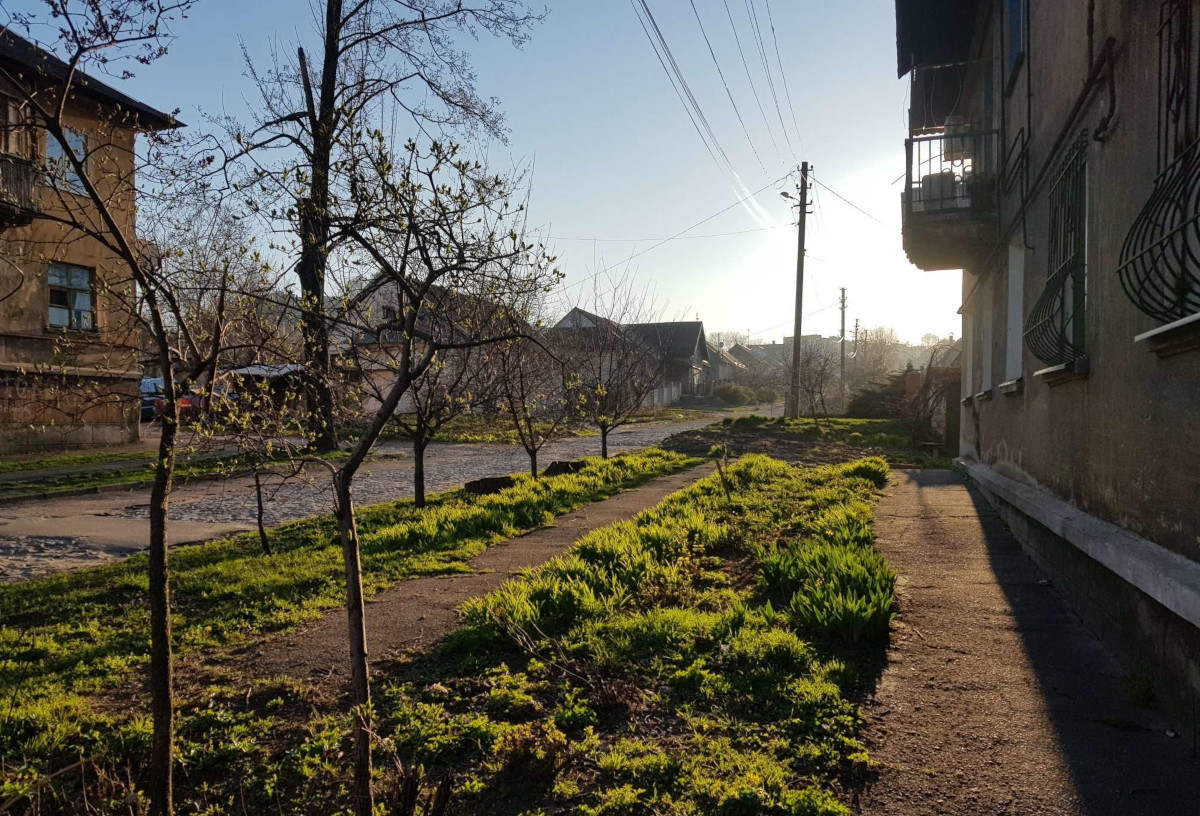 Daria, Designer at Intelligent Labs
Ukraine
The Ukrainian president declared a state of emergency, so mostly everything is shut down. No schools, uni, gyms, coffee shops, and cafes. In grocery stores you can buy no more than 5 units of one product – so we still have toilet paper! The only thing that's hard to find are the protective masks.
People can still go outside, but they need to practice social distancing (3m away from each other). It's okay to go to work if you have to, but most people stay at home.
I live in a small town where usually not much happens, so I thought that my life wouldn't change that much. However, I do miss long walks and meeting with my friends at our favorite cafe. The good thing is that I have my coffee machine, so now I am a little barista and can make good coffee!
Lauris, WordPress and Web Developer
Riga, Latvia
After the Coronavirus global epidemic, people went into full panic mode. Government tool full scale of measures and closed schools, limited public transportation, and canceled all public events. Most people are working from home.
Our everyday lives changed a lot! We are staying at home and only go out for a short walk. Most people are concerned about the upcoming recession since quite a lot of people are losing their jobs.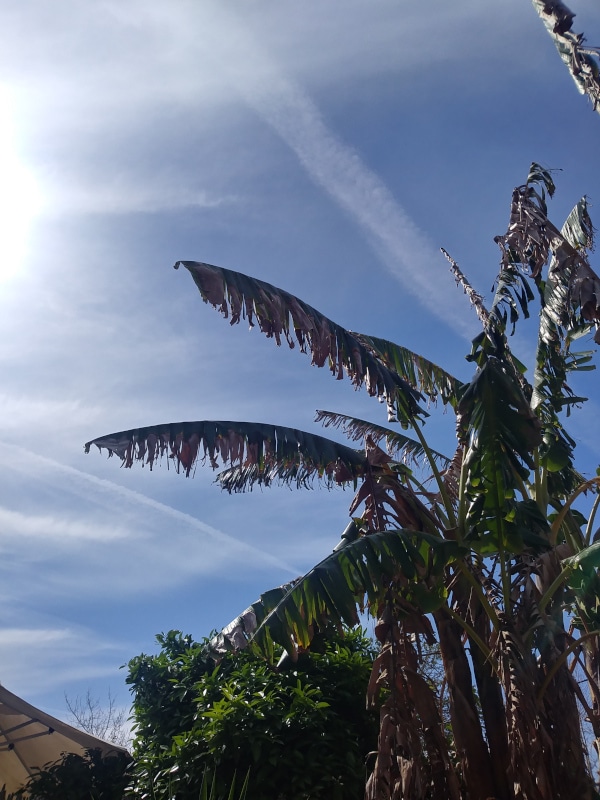 Jessica Gonçalves, Portuguese translator
Algarve, Portugal

Portuguese government asked for non-essential shops to be closed such as local coffees, shopping centers and such. Remote work is encouraged, but those who still have to go to work can do that.
Supermarkets are open but there are new restrictions regarding the number of people that can be inside. Also, there's a specific time where only medical professionals can shop.
This pandemic affects everyone because people still have to work and we all have bills and rent/mortgage to pay.
Personally, even though I normally don't go out much I feel stressed and anxious to have a little of my freedom taken away since we cannot leave the house for anything that is not health or work-related. We can go out to help others, though.
Michael Benedikter, German (Austrian) translator
Austria
The Austrian government shut down borders, schools, and universities, then bars, discos, and restaurants. Everyone is encouraged to work from home. At this time, I am very glad to own a house where I already had prepared a Home Office for me outside the house in a small cabin (just a year ago).
For me, life did change, as I don't have to drive with the car anymore. I just use it to buy food and get my stuff. I also do more gardening and house repairs in my free time now, because I am at home and I can easily switch between work and free time. It feels a bit, as the world would be slowing down and you have more time for stuff you couldn't do before because of stress and time issues. Now also it becomes more clear what's important in life – your family, your home, and