All Intelligent Labs probiotic strains are sourced through DuPont™ Danisco® – which means they are backed by huge amounts of scientific research. They are chosen for their stability and unique health giving properties.

We don't just manufacture probiotics at 50 billion CFU per capsule, We fill to 150 billion, which means we guarantee our capsules will be a minimum of 50 billion CFU at the end of the 2 year lifespan!

When your order today you are also backed by our love it or 100% money back guarantee. If you don't love our Probiotics simply return it for a full refund. We completely believe in our products because they work, and to prove that we remove any risk on your behalf!

We have the 3rd party, independent, lab testing reports publically available, showing the strength and purity of our product.
Why Intelligent Labs Probiotics are different?
We don't just manufacture probiotics at 50 billion CFU per capsule, we guarantee our capsules will stay at a minimum of 50 billion CFU for their entire lifespan. We can do this because we overfill to 150 billion CFU and we use:
Active Packaging Technology
Delayed Release Veggie Capsules
Symbiotic effect of Prebiotics
Specially Selected, Patented Acid and Bile Resistant Probiotic Strains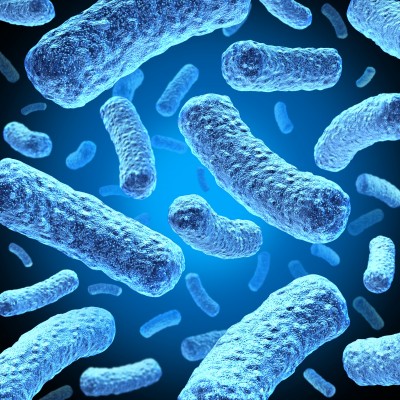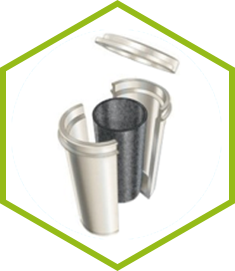 Active Packaging Technology
Probiotics will degrade whenever they are exposed to moisture and oxygen. This means that most brands of probiotic are significantly weaker by the time you take them, compared to when they were manufactured. We control the exposure of our probiotics to moisture and water by using a uniquely engineered Activ-Polymer™ bottle which features an impenetrable desiccant sleeve wrapped around the probiotic so they are virtually moisture free.
We also use an Oxyfree® desiccant to absorb any oxygen and remove any residual moisture from inside the bottle, meaning we can reduce oxygen levels to 0.01% for the entire lifespan of the product.
Delayed Release Veggie Capsules
We use a delayed release capsule to ensure our probiotic pills are safely delivered to the intestines and do no get degraded in stomach acid during digestion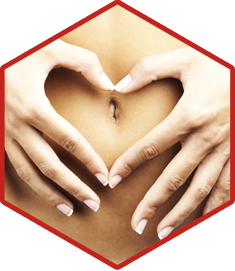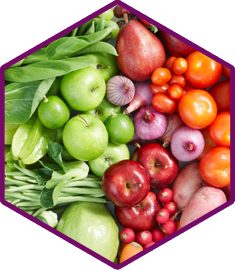 Symbiotic effect of Prebiotics
Each Intelligent Labs Probiotic capsule contains the prebiotics Sunfiber® & FOS. Prebiotics are non-digestible fibres that act as food for probiotics. When Probiotics are manufactured they are in a freeze dried state, which means they are effectively asleep.
However, even the slightest exposure to light, heat, moisture or air can cause some of the probiotics to wake up. When they wake up they're hungry and need food, and without a food source they will die. So it's vital to choose a probiotic brand that includes prebiotics.
As well as providing food for the probiotics in the capsule, Sunfiber has been shown in scientific studies to:
Promote intestinal and colon health, and aids in the transit of food through the intestines.*
Help the body combat increased blood glucose levels by controlling the glycemic index of foods.*
Maintain stool firmness, and provide regularity with healthy consistency.*
Promote the absorption of essential minerals such as magnesium and calcium, ensuring the human body receives the maximum benefits from digestible foods.*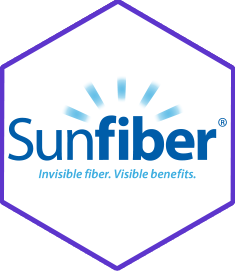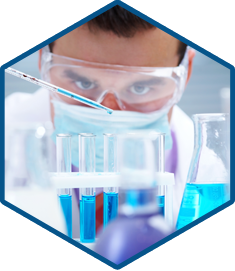 Specially Selected, Patented Acid and Bile Resistant Probiotic Strains
All Intelligent Labs probiotic strains are sourced through DuPont™ Danisco® – which means they are backed by huge amounts of scientific research. They are chosen for their stability and unique health giving properties
HEALTH BENEFITS. FOR YOU.

Diabetes
Several studies have shown that probiotics can delay the onset of glucose intolerance and help to increase insulin sensitivity.

Skin
The gut micro biome has a connection with the skin and can influence a range a skin conditions including Rosacea, Eczema and Acne.

Mood
The gut-brain axis, or the connection between the gut and the brain is well established in scientific literature. Improving the gut micro biome can have a positive effect on a range of mood disorders.

Weight
Increasing good bacteria can affect weight loss efforts by reducing food cravings. Also when there is an overgrowth of 'bad' bacteria, the bad bacteria more completely digest any food that is eaten, which means we end up absorbing a higher proportion of the calories we consume.

Gastrointestinal health
Probiotics are helpful for diarrhea and can help reduce the symptoms of bowel condition such as Irritable Bowel Syndrome (IBS), Inflammatory Bowel Disease (IBD), Ulcerative Colitis, Crohn's, Celiac disease and other inflammatory bowel conditions.

Immune System
Probiotics can boost the body's immune function and help the body in fighting off infections.
MORE THAN 100 KNOWN BENEFITS.
Hundreds of studies have shown that taking different species of probiotics have different health benefits. Intelligent Labs Prebiotic and Probiotic pills contains 10 powerful strains to give the maximum health benefits.
Studies recommend taking probiotics for an entire year to get the full health benefits of supplementation.
THE OTHER INGREDIENTS IN EACH CAPSULE

Sunfiber®
Sunfiber® is a prebiotic used for maintaining digestive health and gut microflora balance. Sunfiber® also helps manage blood sugar levels and promote the absorption of essential minerals such as calcium and magnesium in to the body.

FOS
Fructooligosaccharides (FOS) are natural, prebiotic, plant fibers. Studies show they can help encourage the growth of good bacteria, improve digestion and relieve constipation and irritable bowel syndrome.

Vegetable Cellulose
We make our capsules out of vegetable cellulose to ensure they are vegan friendly. The cellulose also causes a delayed release, spreading the bacteria release out over the entire day.
FREQUENTLY ASKED
QUESTIONS.
Some probiotic supplements are cheap, whilst others are expensive. How do I know which supplement offers the best value for money?
They key is looking at the strength or Colony Forming Unit's (CFU) or strength.  It's also important to understand how many of those CFU's will still be alive in the capsule by the time you take it. We over-manufacture our probiotics and use Active Packaging Technology and prebiotics to ensure the strength that is on the bottle is the strength you get in your gut.
Many other manufacturers will offer probiotics that will be significantly less powerful by the time you take them, than when they are manufactured.
Will I experience gas, bloating or diarrhoea?
It's quite a common side effect to get gas, bloating or diarrhoea in the first few days after you start taking probiotics. However, its nothing to worry about and usually passes in a few days. It's caused because your gut bacteria is rebalancing itself.
Probiotic bacteria are active against yeast, harmful bacteria and fungi. When you take probiotics harmful microorganisms will start to die, and this can cause gas, bloating and diarrhoea. It's a sign that beneficial bacteria are getting to work to clean up your gut.
Does it contain Soy, Dairy, Wheat, Egg, Animal derivatives?
No our Probiotics contain no Soy, no Wheat, no Eggs, no Animal Derivatives no Yeast, no Salt, no Sugar, no Artificial Flavors or Preservatives and are Non Dairy Probiotics.
I am on Anti-biotics, should I take probiotics?
Yes, you can take probiotics with Antibiotics, studies seems to suggest it's favourable to do so. However, we recommend to take your probiotics and antibiotics at least 2 hours apart to reduce the possibility of the antibiotic killing the probiotic organisms.
When is the best time to take Probiotics?
We generally recommend with a meal, ideally breakfast in the morning.
Want to know something else?
Then shoot us a message via our contact page and we'll get right back to you.