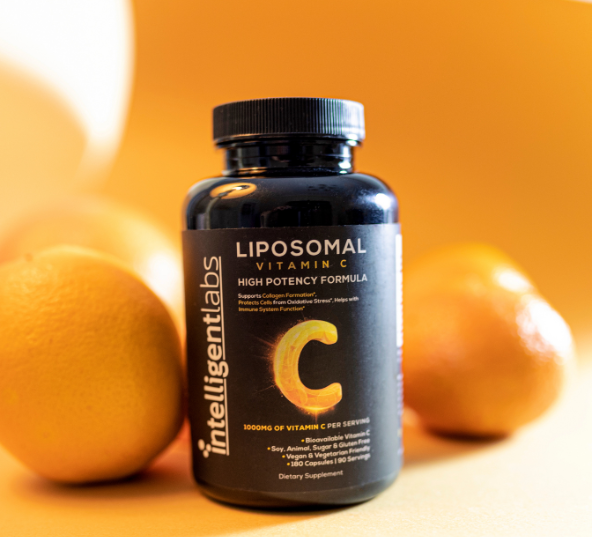 Vitamin C is a fundamental nutrient for our immune system and well-being. However, our bodies can neither produce it nor store it, so it's important to make sure you have your daily dose of Vitamin C!
Liposomal Vitamin C is, quite simply put, vitamin C molecules inserted inside a liposome. And because liposomes have the same structure as cells, it means they're more easily absorbable! It truly is a game changer!
With our Liposomal Vitamin C's superior bioavailability, your immune system can stay ready against pathogens and infections!
Intelligent Labs Supplements
Essential nutrients in the most absorbable forms.
We took care of potency, quality, and science. So you can take control of your health.

Scientifically advanced formulas



No artificial colors
or flavoring
Daily nutrition tips, healthy recipes and a chance to win great prizes. Follow us on @intelligentlabs and use #intelligentlabs to be featured.