Each serving has a huge 1224mg of EPA and 816mg of DHA. This EPA:DHA ratio of 3:2 is the exact ratio that is recommended by scientists after extensive experiments, other brands use a higher EPA:DHA ratio of 4:2 or sometimes even 5:2 because it is cheaper to produce.

Also all of our Omega 3 is in natural Triglyceride form. This form is also specifically scientifically recommended, most other companies use a chemically altered lower quality Ethyl Ester form, which is less well absorbed and less effective in the body.

You will not find this strength of Omega 3, with this high a DHA content that is made from Triglycerides anywhere else.
Our Fish Oil comes from an IFFO and GOED registered facility, and is 

molecularly distilled to remove any contaminants including heavy metals, Dioxins and PCB's for complete purity. Each batch is then 3rd party tested for your complete peace of mind.

Our Omega 3 is sustainably sourced from a "Friends of the Sea" certified supplier. We use wild caught Mackerel, Anchovy and Sardine from the pristine waters of the Antarctic and there are absolutely no artificial additives.

When your order today you are also backed by our love it or 100% money back guarantee. If you don't love our Omega 3 simply return it for a full refund. We completely believe in our products because they work, and to prove that we remove any risk on your behalf!

We have the 3rd party, independent, lab testing reports publically available, showing the strength and purity of our product.
Why Should I take Omega 3?
Because we would not be human without Omega 3! The latest archeological research into our evolutionary history shows the first hominids (pre-humans) appeared in the Rift Valley in East Africa. Around 2.5 million years ago a change in the global climate caused a cooling which led a reduction in the size of the forests where our ancestors were living, and a less reliable supply of food. This forced them to move from the forests to the lakes and seas, where food at a lower temperature was easier to find.
This led to a change in the course of our history. We moved from a solely vegetarian diet to an omnivore diet that was rich in fish and shellfish, which are extremely rich in Omega 3 oils. The extra availability of energy through animal based foods and the special properties of Omega 3 led to a reduction in size of our digestive systems and a corresponding rise in the size of our brains specifically the frontal cortex, or thinking part of the brain. In other words Omega 3 was vital in making us Human, we would not have developed our large brain size without it. It's an integral part of our health and wellbeing that many doctors still don't understand.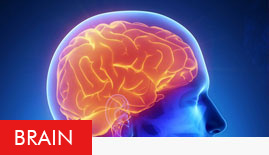 The biggest benefits of Omega 3 and in particular DHA are in the Brain. DHA is unlike any other molecule in nature, because when it is incorporated into brain neurones is gives them incredible fluidity and electrical conductivity so they can form new connections.
This means that DHA is quite literally the vital material that our brains and Central nervous systems are built with. It allows us to learn new skills and change old habits regardless of our age, a process that is called "brain plasticity".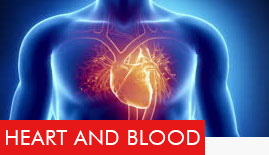 EPA and DHA have been shown to decrease Triglycerides and increase HDL cholesterol (the good one!), help to lower blood pressure and reduce plaque growth in the arteries.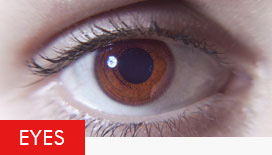 Over 50% of the retina is made of DHA. As in Brain Neurons, DHA is the only molecule in nature that has the necessary fluidity to allow the retina to adjust to incoming light rays. This makes DHA absolutely vital for maintaining our eyesight. Our Omega 3 is also perfectly formulated for treating Dry Eyes, Macular Degeneration and other common eye conditions.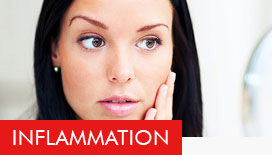 Most chronic health problems are caused by inflammation in the body, and Omega 3's are the best anti inflammatory around. Our diets today are on average very high in Pro inflammatory Omega 6 oils and very low in anti inflammatory Omega 3 oils, which is one of the main reasons why inflammatory diseases and chronic lifestyle problems such as Obesity, Diabetes, Arthritis, Alzheimer's, IBS and Heart Disease to name just a few are so prevalent today.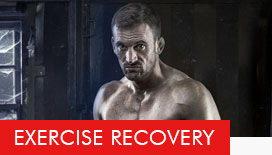 Omega 3 reduces inflammation so this speeds recovery. Also Omega 3 gets incorporated into the membranes of Red Blood Cells which carry oxygen around the body. This makes the red blood cells more flexible so that they are more able to squeeze into the tight capillaries and deliver their Oxygen to the working muscles, so your body is getting more oxygen when it needs it most.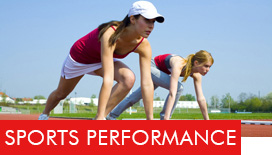 Because Omega 3 is so vital for our Central Nervous System it also significantly increases nerve connections to our working muscles, making it easier for us to learn new skills and improve and make old ones more efficient, as well as (with the right training program) being able to potentially increase maximum strength and power output.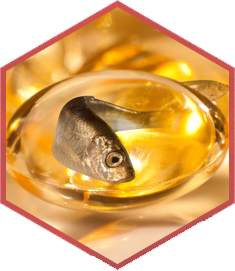 2250mg Omega 3 PER SERVING
Intelligent Labs Omega 3 offers the highest amount of Omega 3 fish oils on the market. Archeological records and physiological studies on present-day hunter gatherer societies show that our bodies need at least this level of Omega 3 to reach their full mental and physical peak.
Take 3 soft gel pills daily to prevent deficiencies or as directed by your health care provider.
THE HIGHEST QUALITY FISH OIL
AVAILABLE
ANYWHERE

Natural Triglyceride Form
Each capsule contains a minimum of 75% Omega-3 fatty acids from naturally formulated fish oil to ensure maximum absorption and benefit in your body

Pharmaceutical
Grade
Intelligent Labs Omega 3 is molecularly distilled in a GMP and FDA registered facility, and is then third party tested to ensure it is free of all contaminants

Ultra Fresh
Guaranteed
Our fish oil comes from an IFFO and GOED registered facility. We control light, oxygen and temperature exposure of the fish throughout the manufacturing process to ensure that our fish oil reaches you in perfect condition

Independently
Tested
Intelligent Labs Omega 3 is tested by an independent 3rd party for PCBs, heavy metals and dioxins

Small Fish From
Pristine Waters
Our omega 3 is sustainably sourced from a "Friends of the Sea" registered supplier. We use wild caught Mackerel, Anchovy and Sardine from the pristine waters of the Antarctic to secure the purest and most concentrated fish oil

3:2 EPA:DHA
Ratio
We use the clinically recognised and most effective 3:2 EPA:DHA ratio, and we're proudly one of the few companies in the marketplace to offer this ratio
EVIDENCE BASED NUTRITION AND PERFORMANCE.
Intelligent Labs Ultra Pure Omega 3 has been developed from the latest Physiology, Sports Science, Palaeontology and Biochemistry research.
We always ensure we are ahead of the curve to offer our customers the best there is.
THE OTHER INGREDIENTS IN EACH CAPSULE

GELATIN
Each Intelligent Labs Omega-3 capsule is coated in gelatin. We use beef (bovine) gelatin.

GLYCERIN
We add this to the gelatine to keep the capsule soft and flexible so it doesn't break

PURIFIED WATER
There's a small amount of purified water in each capsule

BLACK BOTTLE
The fish oil is completely protected from light which can potentially damage it

NATURAL LEMON OIL
Natural lemon zest is added to each capsule to remove any fishy aftertaste!

MIXED TOCOPHEROLS
We use natural tocopherols (which are vitamin E) and act as an antioxidant to keep the fish oil completely fresh and pure
FREQUENTLY ASKED
QUESTIONS.
When should I take the Omega 3?
We recommend taking our Omega 3 either shortly before or with meal.
How do I store the Omega 3?
It's best to store the bottle in a cool place out of direct sunlight. The refrigerator is perfect, or a cool cupboard.
How much Omega 3 should I take?
Historically humans would have consumed a minimum of 2-5 grams (2000 – 5000mg) of Omega 3 per day. Ideally this should be from our diets, the best sources being wild caught fish and eggs. However, most foods we eat today have a much lower Omega 3 content due to farming or fish and animals and grain as opposed to natural feeding, which is why we recommend 3 capsules supplementation a day.
Athletes that are training hard may need to take more than 5 grams per day to ensure maximum recovery and endurance enhancement.
Want to know something else?
Then shoot us a message at sales@intelligent labs or via our contact page and we'll get right back to you.