Payment Details
Special Announcement
Order Complete
Wait… Your Order Is Not Complete
(Do not hit the back button as it may cause multiple charges on your card)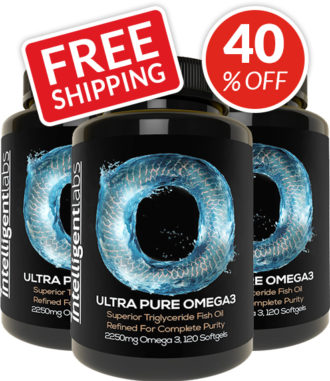 Because Ultra Pure Omega 3 Fish Oil is our most popular re-order product and because you just ordered our Special Offer on the previous page, ONLY YOU can get access to this hidden web page to get an EXTRA 3 BOTTLES of Ultra Pure Omega 3 Fish Oil added to your order today before it ships, so you can take advantage of our most ridiculous deal yet and stock up and save today without the hassle of reordering later.
Plus we'll pay for the added shipping cost. This offer won't ever be made again, and as always, you're backed by our rock-solid Love It Or 100% Money Back Guarantee.
Just click the "Yes! Upgrade My Order" button below now to stock up and save.
Normally
$134.97
Today just $26.99 per bottle with your
3 bottle add on upgrade
FREE SHIPPING